About

Dreams Do Exist Foundation
Born and raised in Baltimore, Maryland - Daryl Clinton Smith has had a far from ordinary life. .

From his 16 year career as a professional baseball player to his current role as a Certified Master Sales Associate for Lexus, Daryl has made time for his loving wife Rochelle, three wonderful children, and much more. Daryl is a community man enriching lives through youth advocacy.
Throughout his life, Daryl has been active in such organizations as Justice Resources of Baltimore, Broward Juvenile Detention Center in Florida, and Youth Services International in Parkville, Maryland. His lifetime goals continue to include helping kids find their niche, and enriching lives through mentorship and youth athletic programs. Along with Daryl's wife, Rochelle they have established the Dreams Do Exist Foundation which provided a platform to promote young talent through hands-on guidance and mentorship with educators and professionals.
Daryl lists his daughter Taylor's acceptance to graduate school at the University of North Florida, his son Sterling's acceptance to Stevenson University, and his youngest son Daylin's perfect attendance at Winand Elementary School as his proudest moments. Daryl's children are all growing up to be dreamers just like their dad!
In his spare time, Daryl has written his autobiography entitled, "Dreams Do Exist", an inspirational journey for all of us. This book is a personal recount of the struggles he encountered during his time as a minor and major league baseball player.
In 2012, Daryl also published four children's books:
Who is Your Mentor? – illustrated by Evan Dodson
I Never Knew I Was A Bully – illustrated by Evan Dodson
Don't Bully Me – illustrated by Darren Guest
Who Do You Want To Grow Up To Be? – illustrated by Darren Guest
Daryl's books focus on real life lessons that are relevant to both youths and adults.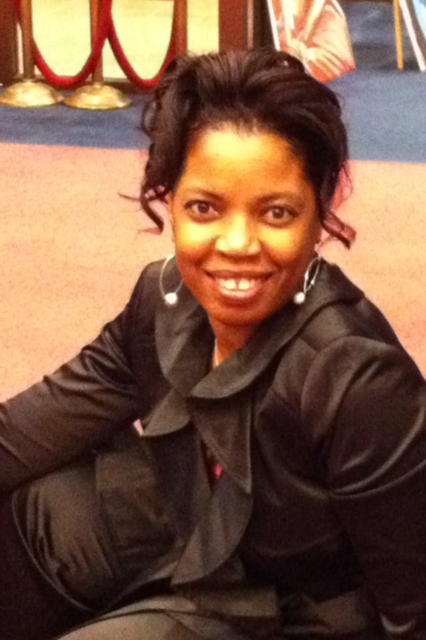 Rochelle E Smith, VP and Marketing Director for the website "Dreams Do Exist" has played an instrumental role in the creation of the website as well as establishing its parent company Deeandro, LLC.

In 2002, Rochelle graduated with honors from Johns Hopkins University, School of Professional Studies in Business and Education with a Bachelor's of Science degree in Information Systems. She returned to school in 2007 and received a graduate certificate in Leadership and Development from Johns Hopkins University – Carey Business School. Rochelle's ultimate goal is to continue to with her husband, Daryl C. Smith to provide support for youth and women's programs through youth advocacy and motivational speaking engagements.
Currently, Rochelle is working on establishing a comprehensive business plan to establish a life skills institute to expand the support of youth and women's programs through hands on experience and positive role models.
OUR MISSION
The Dreams Do Exist Foundation's mission is to support youth by identifying their dream, showcasing their talent and empowering their strategic decision making through real world experiences and mentorship.The company's motto "You Don't Have to be a Superstar to be Successful" further promotes the mission of the company by following basic core principles:
EMPOWERMENT

Empowering
young adults to realize their individual dream of success through networking, interpersonal skills training and support.
DEVELOPMENT

Developing
strategic plans by promoting goal setting and following up
NETWORKING

Establishing
networking skills to promote interpersonal communication skills.
VOLUNTEERISM

Incorporating volunteer
principles
to promote the importance of volunteering and the potential impact on individuals and community based growth and wealth